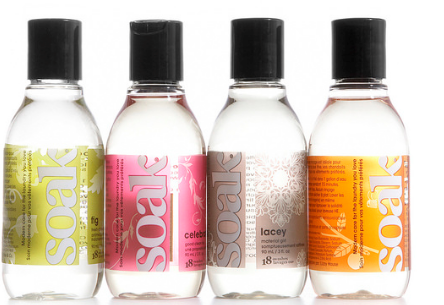 Soak Wash Sets from Soak Wash Inc.
Cost: $10 per 3 oz bottle
You love your crocheted pieces, so why not take the utmost care in preserving them? This biodegradable, rinse-optional formula keeps crocheted garments looking great without damaging the fiber. Once you're hooked on the wash, fall in love with the creative Soak Wash Box Kits. Each kit includes a skein of yarn, a bottle of Soak wash, a bottle of luxury crème and a bottle of nail polish to match.
From the August 2014 issue