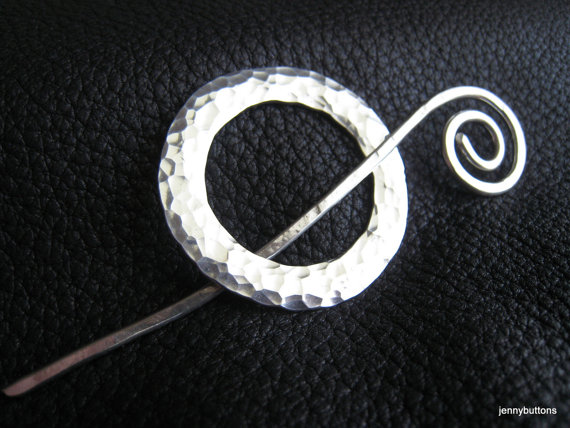 Sterling Silver Shawl Pin
Cost: $67.50 per pin.
When shawls need help staying in place, shawl pins come to the rescue. They help pin the shawl in place as you've styled it, and they also act as an additional glitzy accessory. Thorina's Simple Silver Hammered Shawl Pin Set features a hand-hammered pin set that looks beautiful worn on its own or clasping a lacy shawl together. Get a simple one to wear with all of your pieces, or get multiple ones for some variety in your collection.
From the February 2016 issue