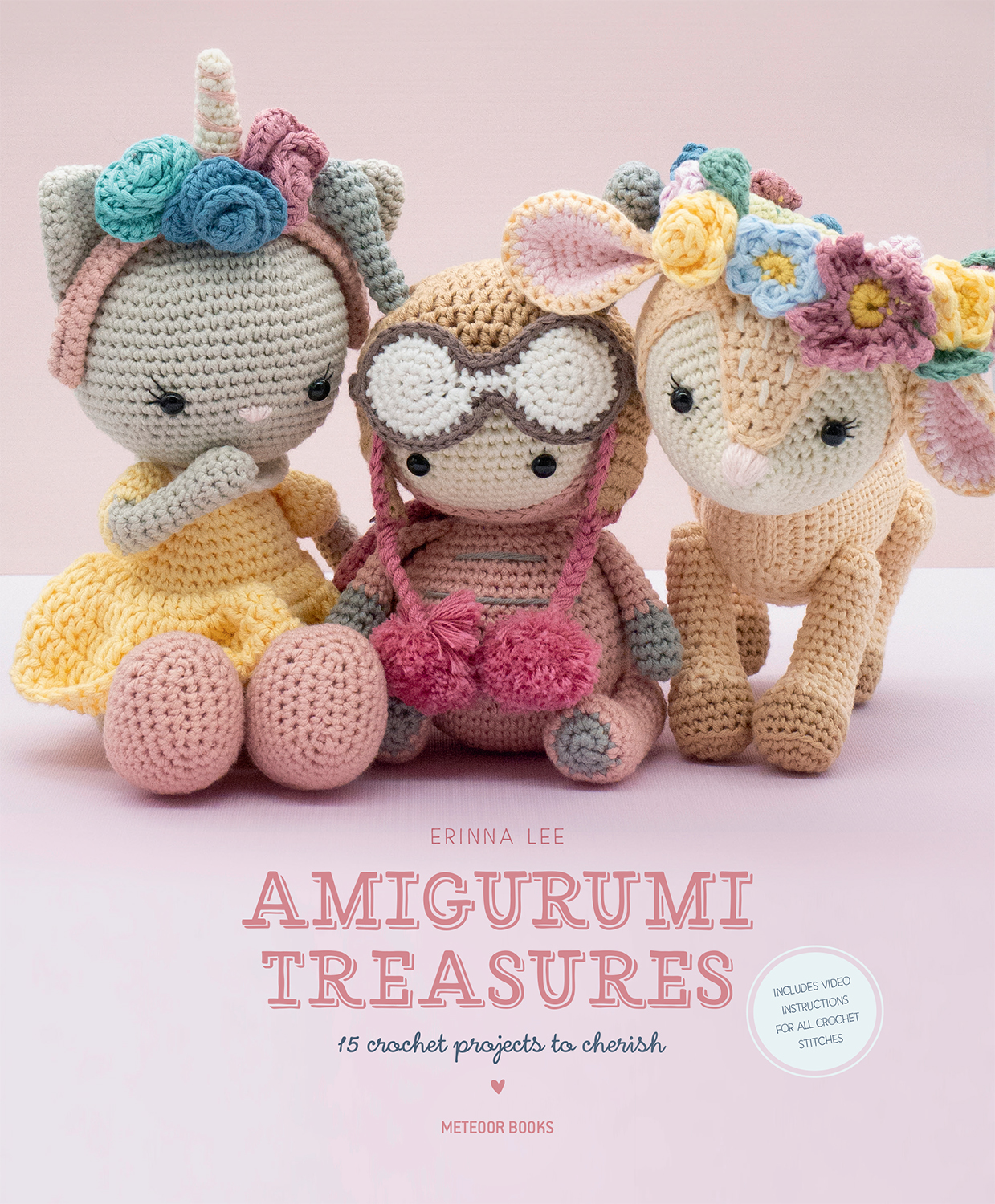 Every fan of amigurumi needs to own this adorable collection of 15 kawaii-inspired patterns. Including Lottie the ladybug who dreams of being a pilot, Charlie the platypus who is training to be an athlete, Rosie the fawn who loves to garden — and many more —each project comes with their own set of accessories that can be mixed and matched. Give your creation a unique twist to create your very own amigurumi treasure!
Want a sneak peek? Read an exclusive excerpt from this book and learn about author Erinna Lee.
'Amigurumi Treasures' by Erinna Lee, retail price: €16,50 / $18.95 / £13.95. Paperback edition available on Amazon or in your local craft/book store, PDF edition available on Amigurumipatterns.net.

Paperback, 120Pages, $13.27, 978-9491643309
From the October 2019 issue