This easy-to-do stitch is similar to the knitted 'double stitch' in that it creates a double layer of fabric as you work.
You can use this stitch for almost any project that will benefit from the thickness and extra cushioning. Use it to make soles for crocheted slippers that will last longer and be softer or for super thick potholders that will give you extra protection from hot pans. Or even amigurumi projects – the double thickness of the crochet fabric ensures that you can stuff your piece full without it showing through or pulling out.
Follow these steps to learn the stitch. You'll have a reusable makeup remover pad when you've finished!
One tip – count your stitches or use a stitch marker to mark the first st of each row. The fabric likes to scrunch down and can sometimes be difficult to see on the return trip.
How to Create the Thermal Single Crochet Stitch
Base Row: Start with a row of either 10 foundation single crochet, or make a chain of 11 and then work a row of single crochet into the chain, ch 1, turn.
Row 1: Work a single crochet into the back loop of each stitch across to end of row, ch 1, turn.
Row 2: On this row you will work into the back loop again but you will also put your hook through the leftover loop of the stitch directly below the one you're working on, yarn over and pull the loop up to the level of the row you're now doing, finish as a regular single crochet. Repeat across to end of row, ch 1, turn.
Row 3 and beyond: Repeat Row 2 until the piece is as big as you want it.
When you are ready to finish off the piece, work the single crochets in the last row through both loops of the current row and the leftover loop of the row below. This gives the piece a sturdy edge rather than having a row with those leftover loops hanging out there.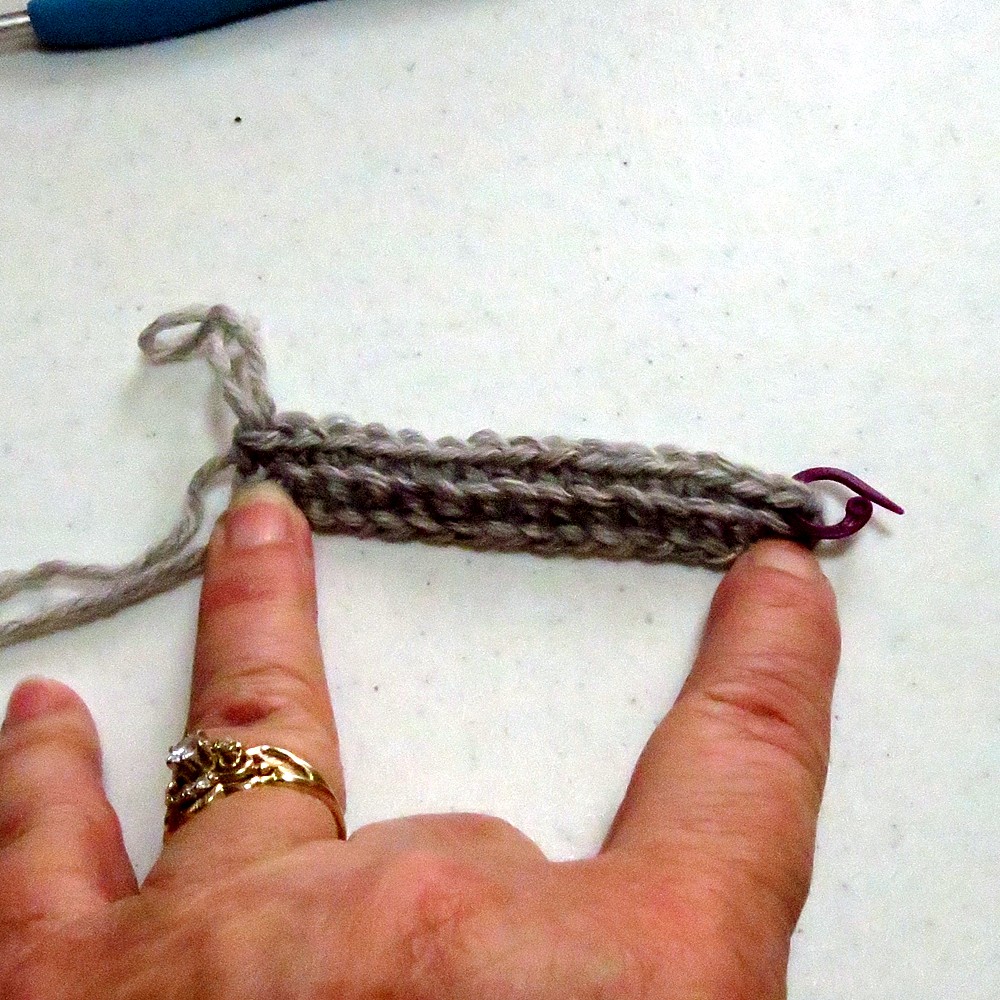 After finishing the frist row working in the back loop only, ready to turn.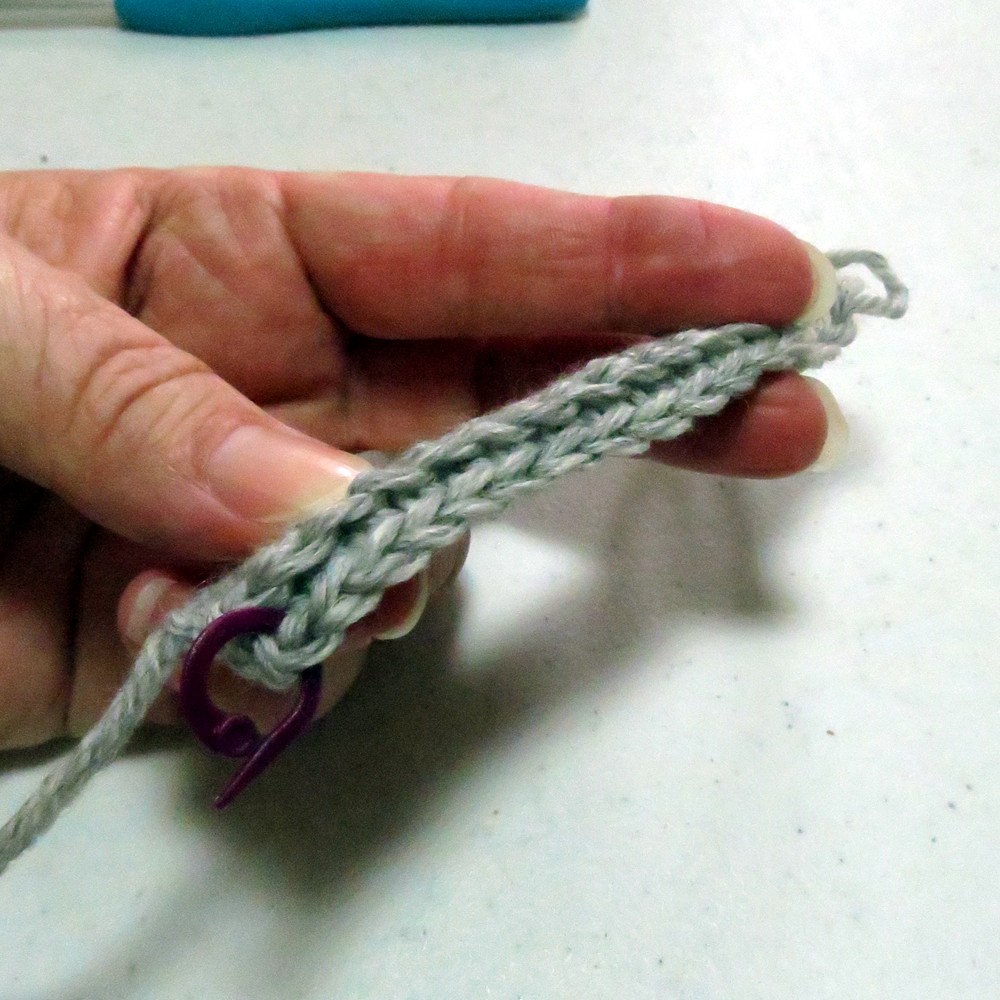 After working 1 row of tsc, you can see the loops left from working in back loop only.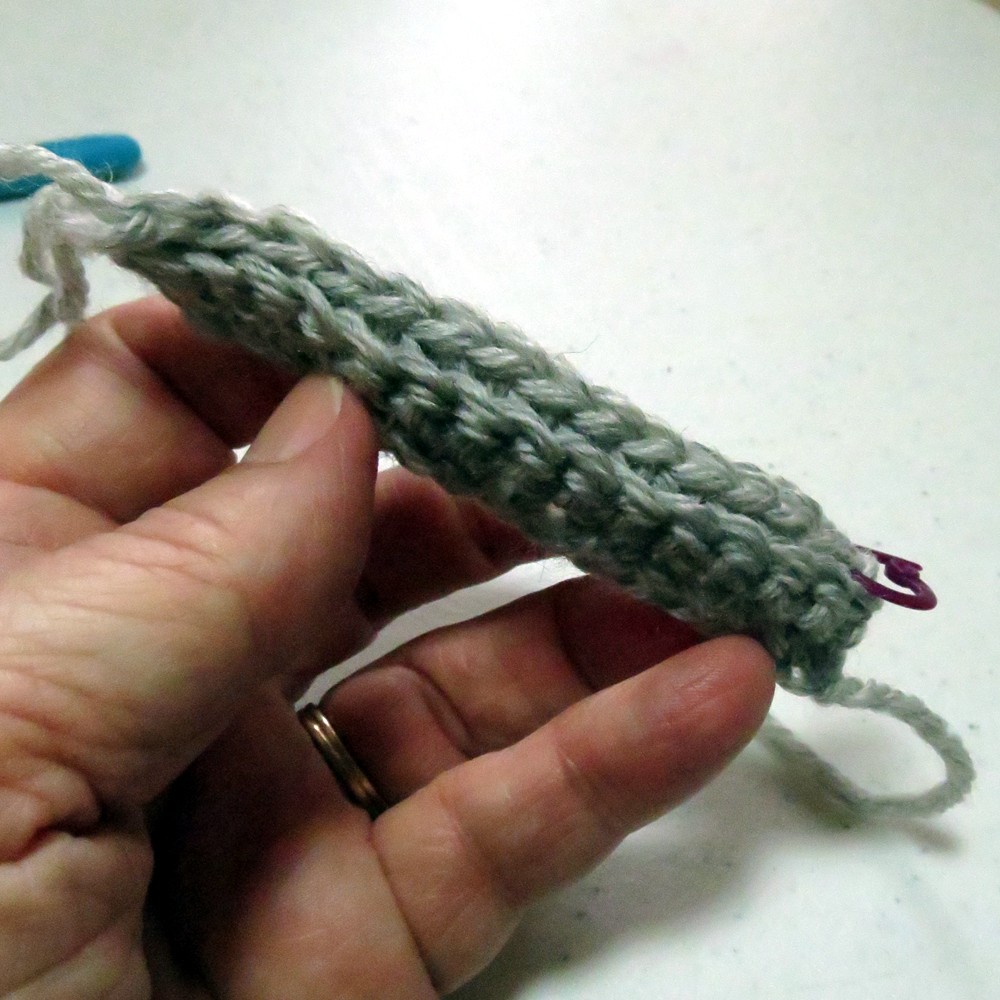 Looking down at the top of the previous row you can see the tops of the stitched you just completed as well as the loops left over from the previous row.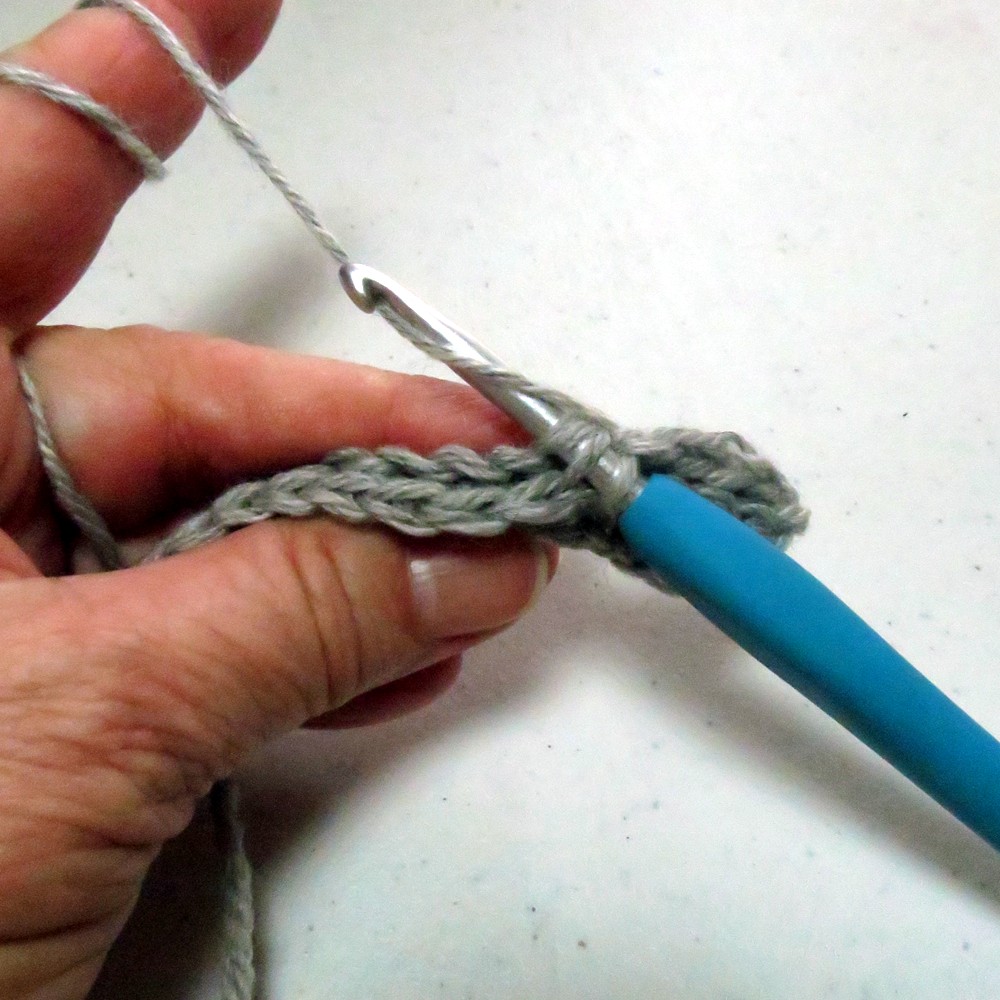 Hook is through the back loop AND the loop left over from the stitch immediately below; ready to yarn over and pull through.
Thermal single crochet stitch increases and decreases are worked the same way you would work regular single crochet increases and decreases. The only difference is that your hook will go through the leftover loop from the previous row and the current stitch (or stitches) as directed by the pattern.