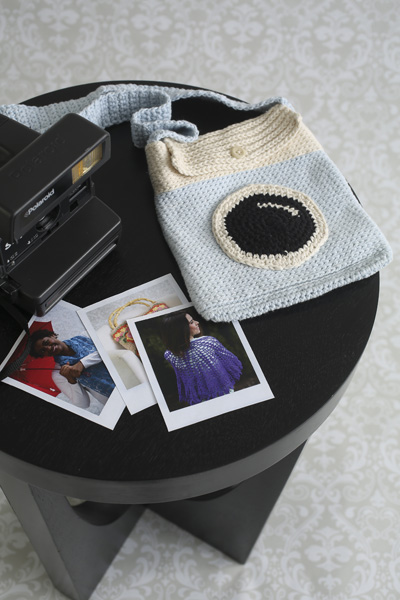 From: The June 2015 Issue of I Like Crochet
Skill level: Easy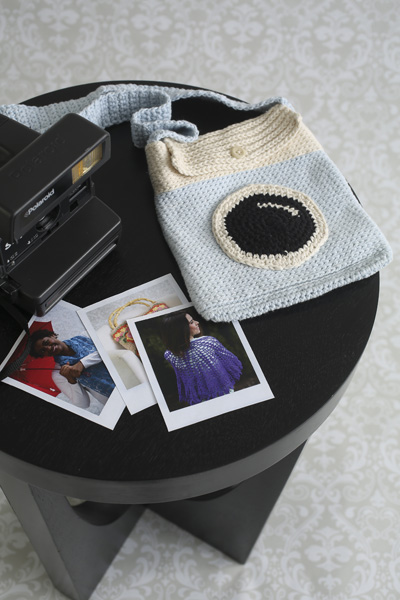 Here's a bag pattern that will always make you smile. The Say Cheese! Camera Crochet Bag sports a fun camera-lens design on the front, making it the perfect camera case—or simply an adorable bag to wear out and about, anytime.
Everyone will focus on this cute bag—and your crochet skills. The powder blue, white, and black color scheme is trendy and fresh. But, the Say Cheese! Camera Crochet Bag doesn't just look great, it's functional, too. The 8"x 8" satchel with 50" strap can carry your phone, wallet, lipstick and mirror—all the essentials.
Much of this easy crochet bag pattern is worked in camel single crochet. If you've never done this stitch before, don't worry—we give you plenty of guidance. To make the bag, you work the satchel section in one color first. Then, crochet the flap and button closure, stitching it to the satchel. Crochet the lens embellishment and strap and attach both to the bag. Done!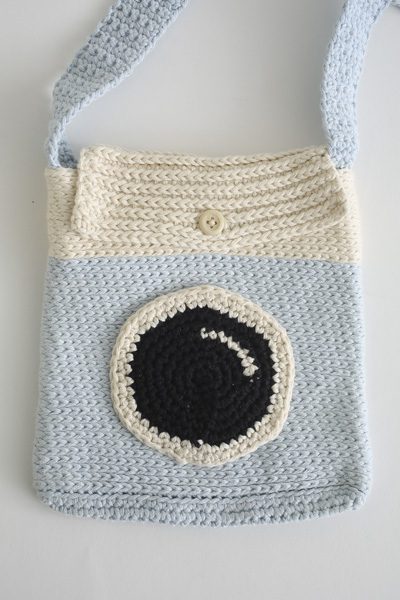 Olivia Kent—known for her modern crochet patterns—designed the Say Cheese! Camera Crochet Bag for I Like Crochet. Olivia is passionate about crocheting creatively and inspiring others to do the same. Her design skills shine in this whimsical bag pattern.
The Say Cheese! Camera Crochet Bag includes:
Complete stitch instructions
List of materials, notions, and hook size
Special stitches
Finishing instructions
You'll want to take this handmade bag with you wherever you go—sightseeing, shopping, on a walk through the city, out to lunch—or even a photo shoot! Make one for yourself and another for a photography-loving friend. You'll both flash a smile whenever you carry it.
This pattern is included in the June 2015 issue of I Like Crochet. And wouldn't you just love to access it anywhere you go? You can! If you become a Gold Club Member, you'll be able to view this easy bag pattern on your laptop or tablet – whichever device you prefer!
Of course when you become a Gold Club member, you'll also get stitch tips and tutorials, and oh, yes … 600+ patterns for everything from tote bags to scarves! And you can take all of it with you wherever you want to crochet – on the sofa, at the park, on a plane or train … well, you get the picture.
If you're a subscriber, be sure to check it out in the June 2015 issue of I Like Crochet. And if not – why not subscribe now to get all of the goodies mentioned above?
Happy crocheting!