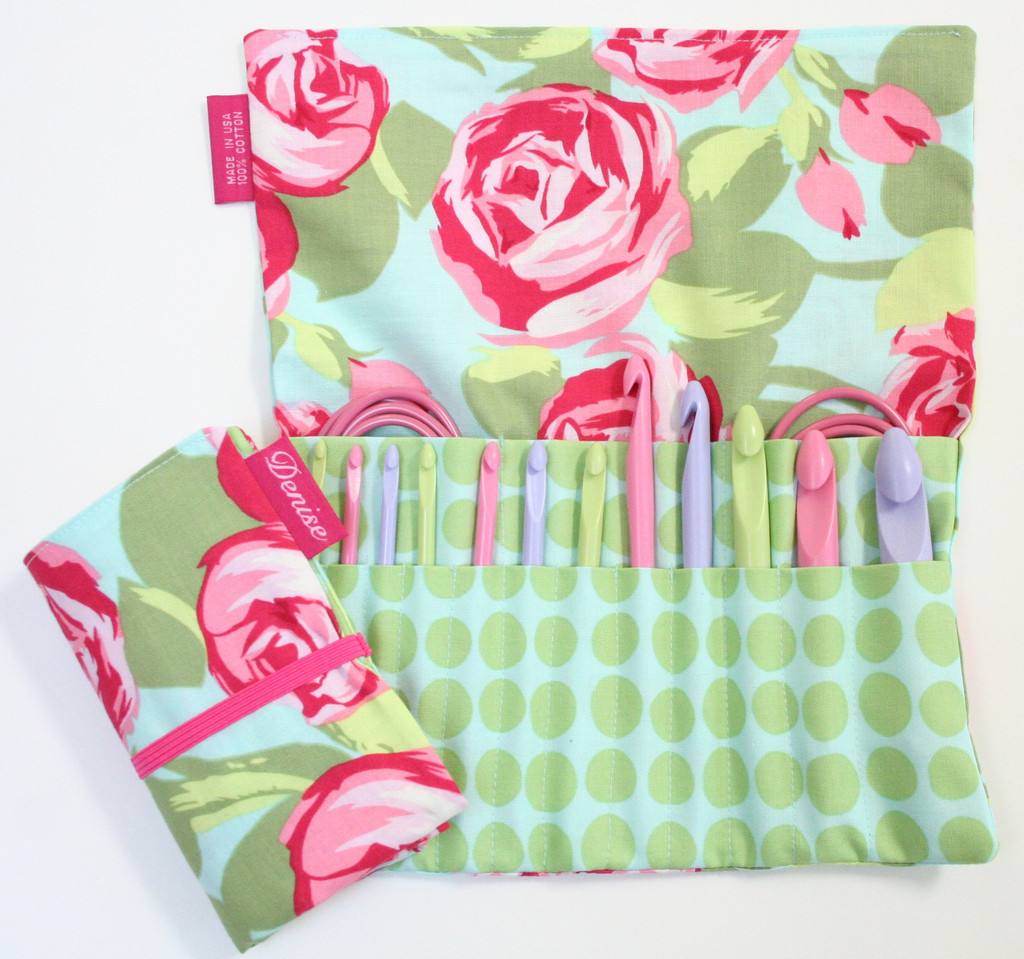 Denise Interchangeable Knitting and Crochet
Cost: $39.95 per set.
Keep your crochet hooks nice and tidy in this easy-to-use fabric case. Portable and pretty, the softness of the Denise 2go for Crochet cotton case allows you to roll it up and fold it, making it ideal for travel anywhere from the dentist's office to across the pond. Whether you use this case for traditional or Tunisian crochet, you'll love the two vibrant patterns it comes in. Each case securely stores up to six crochet hooks.
From the October 2014 issue