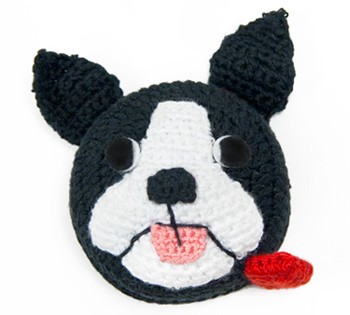 Ravelry Bob Tape Measure
Cost: $12.10 per tape measure.
Ravelry is a crafter's favorite website, and its mascot, Bob the Boston Terrier, is now available for you anytime, anywhere. Lantern Moon's Ravelry Bob Tape Measure combines crochet and practicality in the best way. Use it to measures lengths while you crochet, or simply display it and wait for the day to come when you need measuring tape. Whatever you decide to do, this little guy will be ready and waiting. Whether you love Ravelry, or you just adore Boston Terriers, this crocheted tape measure is sure to put a smile on your face every single day.
From the December 2015 issue