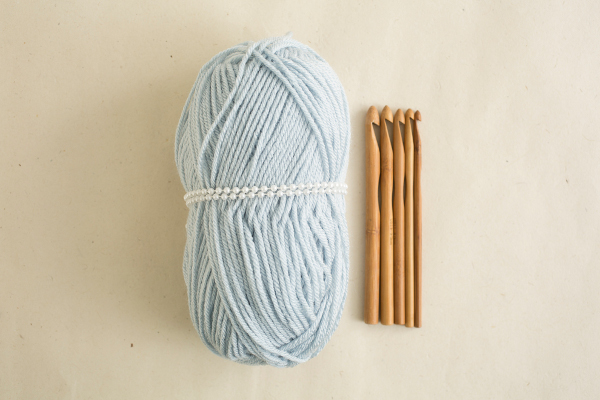 The next few hook sizes we'll be looking into range from K-M. In terms of diameter, these hooks will be anywhere from 6.5 to 9mm in thickness. They're a little thinner than the M and Q hooks we discussed in our last issue, but these are still thicker hooks than usual. For this range of hook size, we will want to use a yarn weight of 5 or what's called "chunky yarn."
Much like the super chunky yarn discussed previously, this bulky yarn is plush and thick, thicker than the average yarn. With this yarn category, you can make extra chunky scarves and cowls. As long as you work to keep your stitches from being too loose, this yarn works best for trapping air around your skin and keeping you super warm. Also similar to the super bulky yarn, less yarn is needed as stitches are bigger because of the thick yarn and hook size.
Besides super thick scarves, cowls, and hats, this is wonderful yarn for some very warm afghans. This thick yarn is best for creating an exceptionally warm afghan, and, as opposed to the category 6 yarn from last time, will give you the warmth and softness you need without the heaviness of a super bulky yarn. You can make some warm clothing with this too (think cardigans or sweaters), but because of the bulkiness of yarn, the final product can end up being too thick and unflattering.