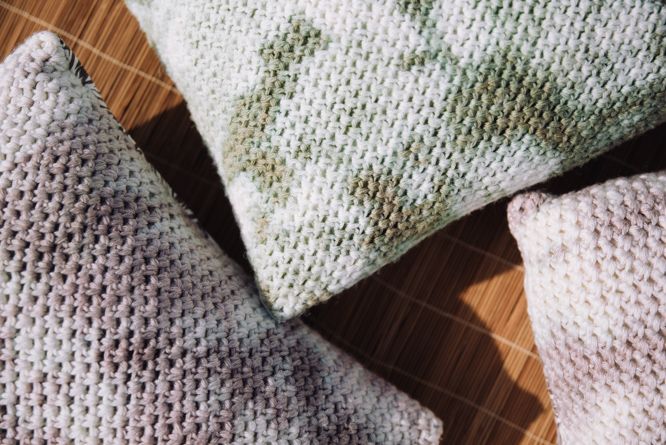 Learn how to tie-dye the Tie-Dye Lagoon Pillows with this photo tutorial!

Step 1: dissolve 2 Tablespoons of vinegar in a gallon of warm water, and soak the panels for 20 min (or longer), to saturate the fibers.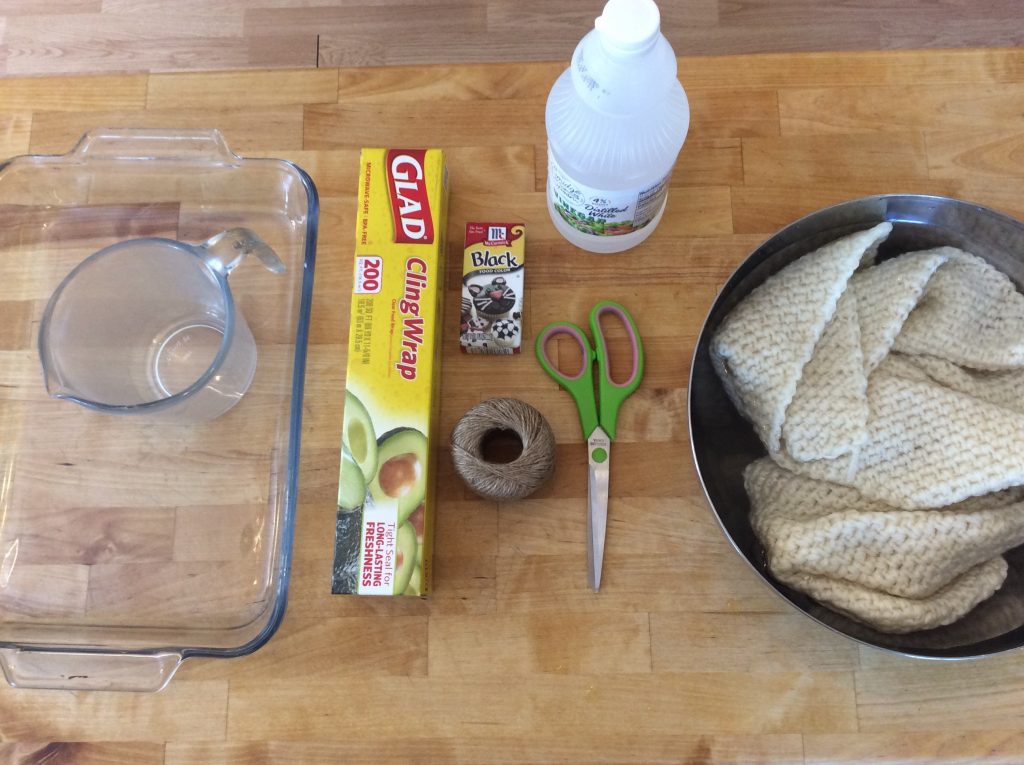 Step 2: remove the panels, wringing out extra water, and reserve 1 cup of vinegar solution for dying. Dissolve 10-15 drops of food coloring dye in the reserved liquid.
Step 3: fold and tie the panels with baker's twine to create different tie-dying patterns: center-spiral technique – the fabric is twisted from center in one direction, creating a "cinnamon roll" shape, and tied in several places creating "pie" wedges; accordion stripe – fold panel in accordion manner, creating small pleats,  and tie in several sections along the "roll."






Step 4: place tied panels into a microwave-safe dish. Pour food coloring dye solution over the panels, evenly distributing, and flipping the covers to add dye to the back.


Step 5: cover with plastic wrap, and microwave on high, at 30 seconds increments, for 2-3 min. The time may vary depending on your microwave. You want to reach the temperature of creating steam under the plastic, being warm to the touch. Leave to cool naturally.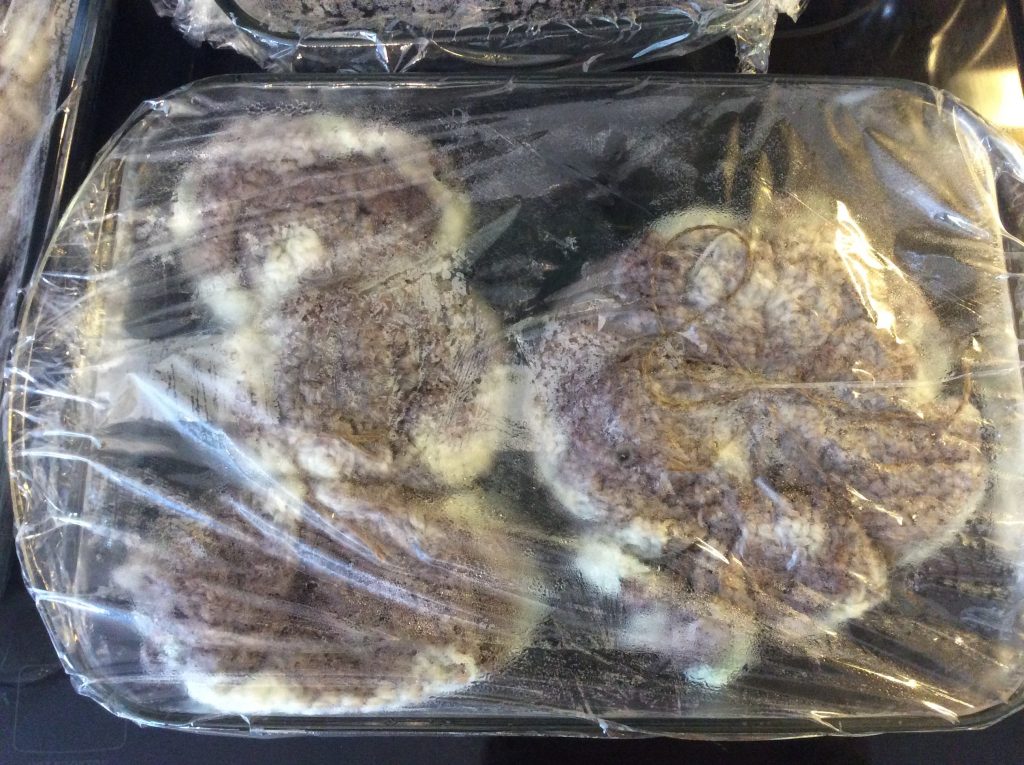 Step 6: remove plastic wrap and twine. Rinse the panels in water to wash any excessive dye. Lay flat to dry.