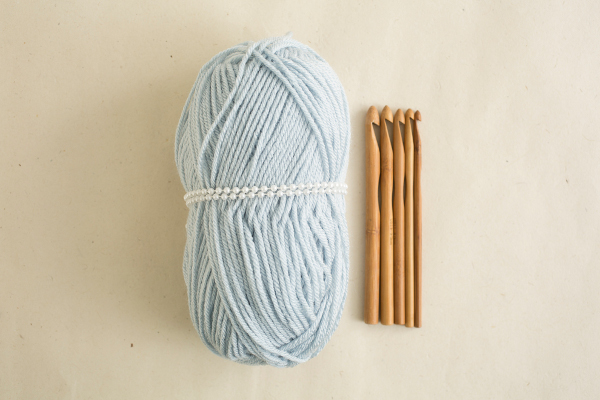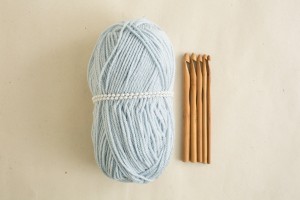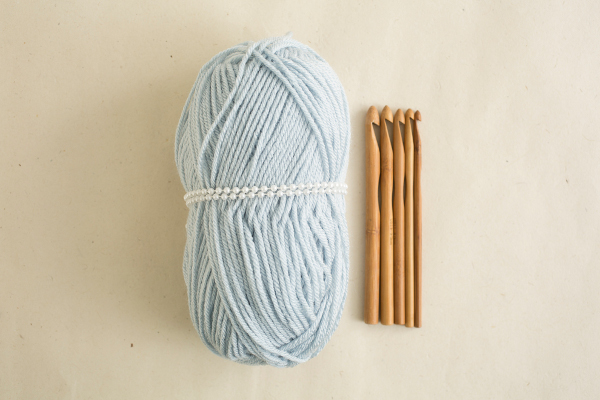 It's time for another Know Your Hook! For this installment, we'll be looking at the hook sizes 7 through I, or 4.5-5.5mm. Most hook sizes correspond to letters, but there are the few odd sizes out that are just on their own. The size 7 hook falls right between sizes G and H and since most yarn and hook pairings are just recommendations, we can recommend you use anywhere from a size G through I hook for this type of yarn.
If you're trying to match this hook range to yarn on a yarn weight chart, you'll find that these hooks fall right in the middle of the chart. These hooks are best for working with light worsted yarn. In terms of projects, these hooks are best to make thinner and less bulky items. The light worsted weight that the hooks pair best with is just a step below the regular worsted weight yarn that we went over last time. Because they're a bit thinner, this yarn is perfect for less bulky clothing and accessories like a delicate spring shawl, a simple fall beanie, or any sort of lightweight accessory. You can also make some basic baby clothes and accessories, like socks!
Being used for the middle of the yarn weight chart, these hooks can be used to make just about any project. They are just a bit thinner than those that go best with the worsted weight yarn so they're still easy to hold for clumsier hands but can be a useful precision tool in more confident ones. You can pick up basic quality (and slightly coarser) yarn and crochet anything you might with typical worsted weight yarn, or get some softer yarn to make something for babies and infants, or just something a little more delicate.