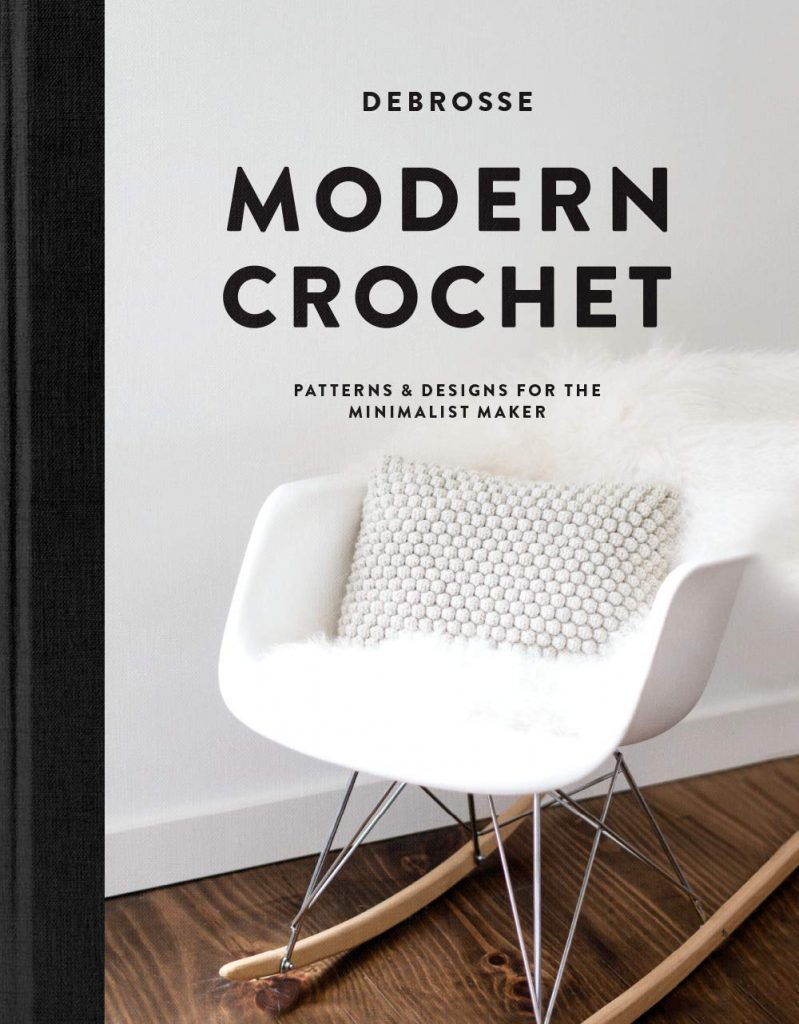 Modern Crochet: Patterns and Designs for the Minimalist Maker by DeBrosse, Paige Tate and Co. RRP $24.95
The following is an excerpt from the book, Modern Crochet: Patterns and Designs for the Minimalist Maker, and is republished with permission. This excerpt features information about yarn colors, and learning how to increase and decrease in crochet. Be
Modern Crochet: Patterns and Designs for the Minimalist Maker by DeBrosse, Paige Tate and Co. RRP $24.95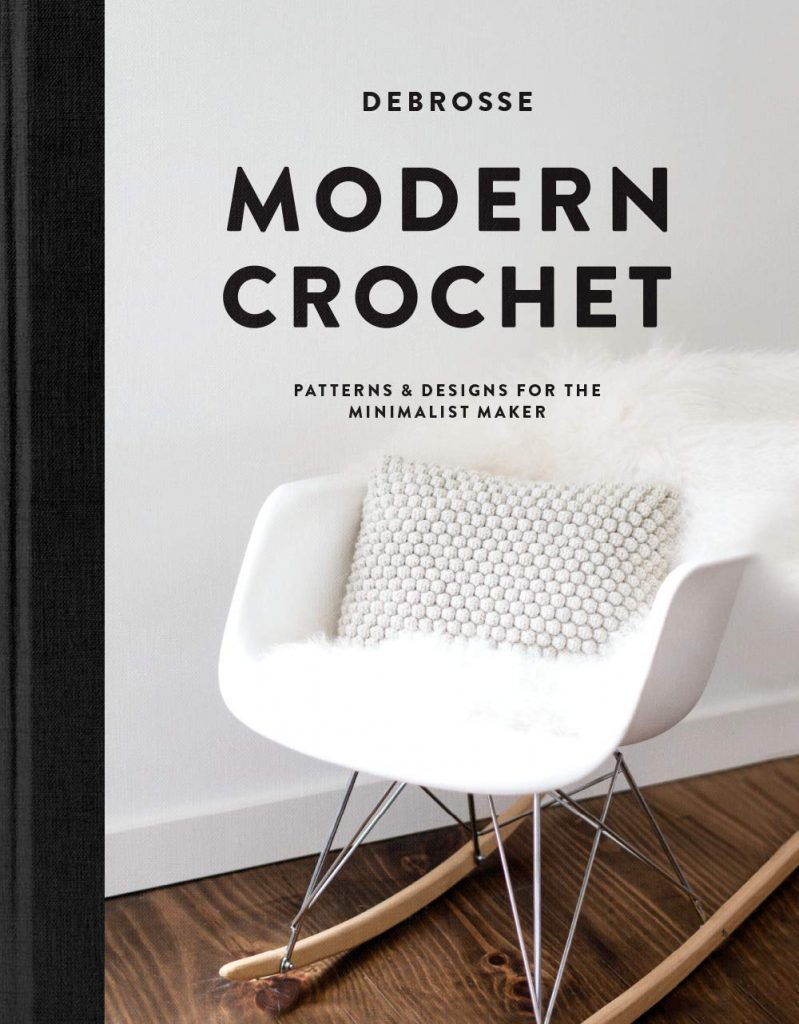 The following is an excerpt from the book, Modern Crochet: Patterns and Designs for the Minimalist Maker, and is republished with permission. This excerpt features information about yarn colors, and learning how to increase and decrease in crochet. Be sure to read our review of this book and enter to win your copy.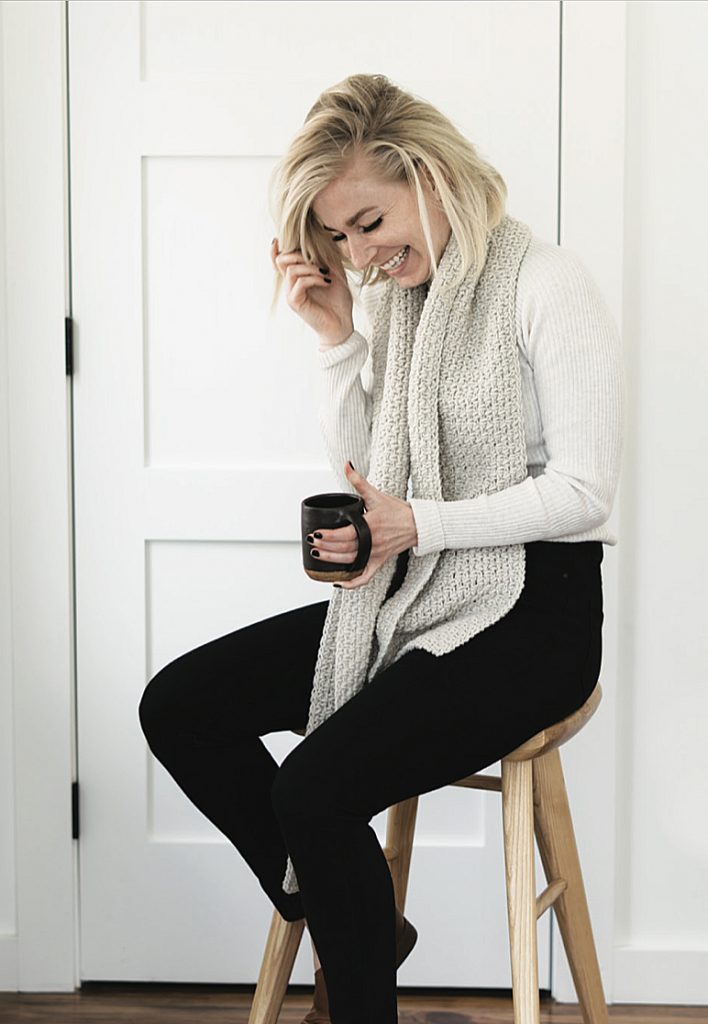 COLOR
UNIQUE FEATURES
In addition to every color you could ever want, there are a few nuances that provide an additional level of visual interest. Here are a few of my favorites.
A
B
C
D
A Tweed: Tweed is a solid color yarn featuring specks and flecks of different fibers and colors worked throughout. It is rich in texture and nuance.
B Heather: Heathered yarn has monochromatic color variation that creates a subtle but rich depth, giving it more interest that a pure solid.
C Marled: Marled yarn consists of multiple colors of yarn spun together to create an almost candy-cane striping effect within the yarn itself.
D Variegated: Variegated, sometimes called self-striping yarn, changes color over yardage. This gradation adds great visual interest to otherwise simple designs, and is often seen as having a surprise effect, as it's hard to anticipate exactly what it will look like when worked up.
INCREASES + DECREASES
PURPOSE
Increases and decreases are techniques used to grow or reduce the number of stitches in a row or round, and therefore the overall size or shape of a project. Increases and decreases are general terms that are more specifically defined within each pattern.
(D) The Vache Bolster Pillow (see p. 86) utilizes both increases and decreases in the construction of its circular ends.
INCREASE (INC)
An increase (inc) is where multiple stitches (any number, any kind) are worked into the same stitch. Usually, this means two of the same stitch you've been using up until the increase.
Example 14 Round 3: *Sc in next st, inc in next st; rep from * around; sl st to join, ch 1. (21)
DECREASE (DEC)
A decrease (dec) is worked over more than one stitch, where multiple stitches become a single stitch.
Example 15 Round 3: *Sc in next st, dec in next 2 sts; rep from * around. (21)
In this book, all decreases are constructed by working two single crochets together (which could also be written more specifically as sc2tog). After mastering the single crochet on p. 148, review steps 1–6 to complete a single crochet decrease.
1. Insert hook in next stitch, going under both loops. 2. Yarn over. 3. Pull yarn through stitch to draw up a loop (2 loops on hook). 4. Repeat steps 1–3 (3 loops on hook). 5. Yarn over and pull yarn through all 3 loops on hook. 6. This completes 1 decrease.