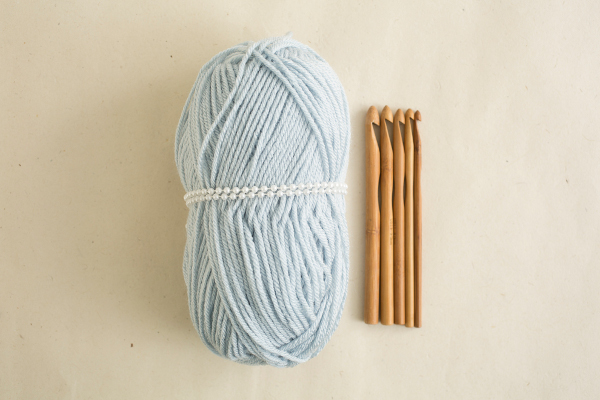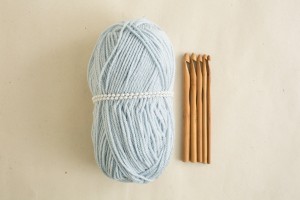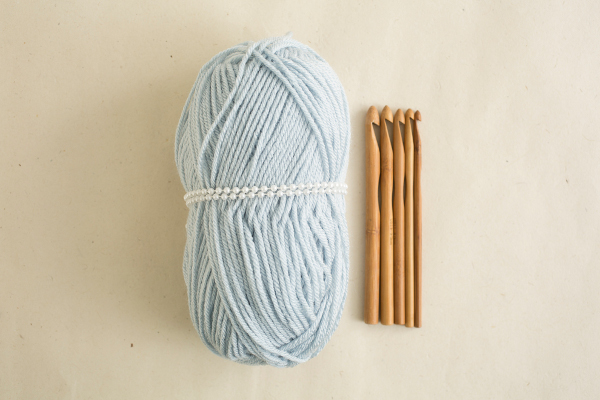 The time has come – the last and final installment of Know Your Hook. We've taken you through your crochet hook sizes, starting with the biggest and working our way down. It's now time for the tiniest of the tiny hooks – the steel hooks. Steel hooks are also known as thread hooks and are used for crocheting the most delicate of projects. The sizes run from 3.0 mm all the way down to .6 mm! In US numbering, these hooks range from 00 (the largest at 3.0 mm) down to the teeny-tiny 14 (.6 mm). Note: Hook sizes and conversions may vary slightly based on the conversion table being used. Unlike the larger range of crochet hooks, with steel hooks, the larger the number, the smaller the hook size.
Yarn used with steel hooks is your lace weight yarns and 10-count crochet thread. The crochet thread is the finest yarn out there and is ideal for delicate lace-work doilies and decorations. Besides working with yarn, these hooks are perfect for working with seed beads to add beads to your crochet projects.
These hooks are for your precision work, whether you plan on working with yarn, beads or a combination of the two. Stick with smaller projects like doilies, cowls, and scarves as this very thin thread will take a while to work up. With a lot of patience and dedication, you can work up gorgeously intricate stoles and shawls with steel hooks as well, but they would take you longer than with your typical lighter weight yarn.
We hope you enjoyed your guide to all the groups of crochet hook sizes. Hopefully you've found a range that works best for you and that you're well on your way to making a broad range of projects!